The Galaxy S5 was Samsung's last year's flagship device from Samsung and came with it's own version of Touchwiz and Android Kitkat 4.4.42 on board. however since then Google has released Android 5.0,2 Lollipop and Samsung has been very slow to roll out the official TW update to it's various flagship devices across the worll. So, if you're stuck in a country where Samsung has not released the Lollipop version of TouchWiz yet, then fear not, for we are here to help you!
Pre Requisites
You DO NOT need to be rooted or have a  custom recovery installed. You however do need to be on the stock ROM so please make sure you backup to the stock ROM before flashing.
Your battery must be charged to over 90%.
You must use original PC cable and be very careful so as not to interrupt Odin while flashing your phone as that would permanently brick your device.
This will NOT VOID your warranty as this is an official ROM.
Downloads
With all the Downloads done, let's get this bad boy updated!
Step 1
Install Samsung Kies so that the drivers for Download Mode are installed. We will be booting into download mode a bit later.
Step 2
Now extract Odin 3 and the Android Lollipop Firmware file.
Step 3
Turn off the Galaxy S5 and Put it in download mode. To do that, power off your Android Phone and simultaneously hold down the Volume down + Power Button and the Physical Home button. You will now be in download mode.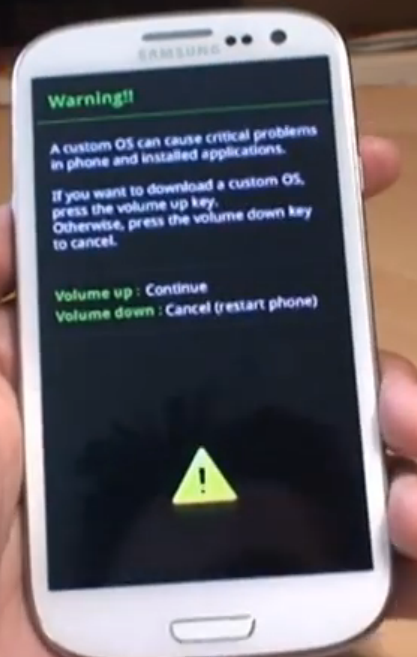 Volume up: Continue
Once in Download mode connect the Phone to your PC.
Step 4
Run Odin 3 Launcher selecting Run as Administrator. In the right pane of Odin 3 select AP and choose the file you've unzipped earlier, the Lollipop firmware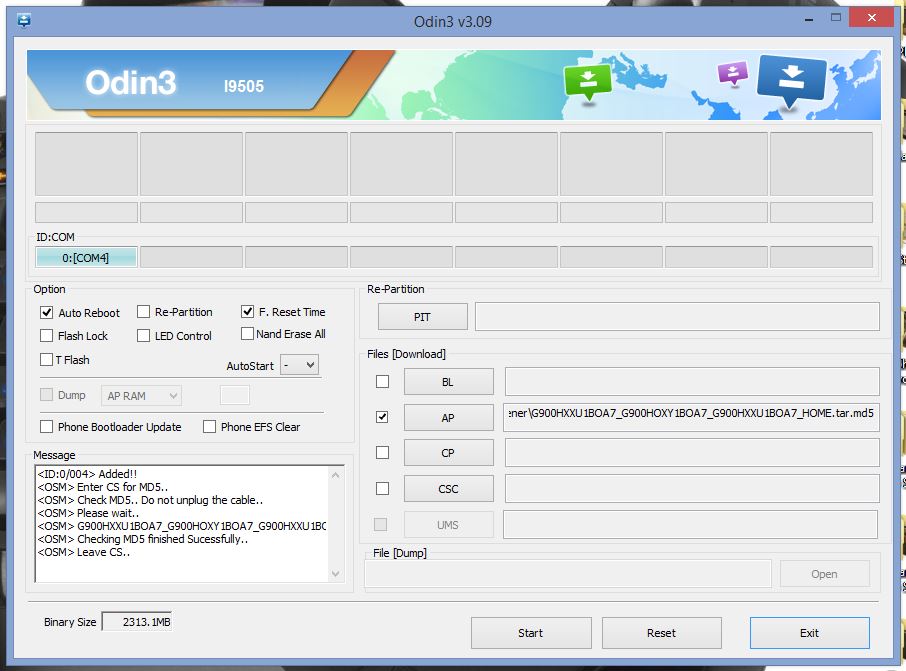 Step 5
Verify that the COM4 port is in blue and the two boxes viz, Auto-Reboot and F. Reset Time is ticked. Once these 3 things are done proceed by clicking start.
Step 6
When its finished, the phone will reboot,the first boot after flash will take some time so be patient, don't worry all your Apps and data should be preserved.
Step 7
When Lollipop finally boots up you can see that you don't have to run through settings as all of your apps and data are already there.
Screenshots:
We hope you liked this quick guide of ours! If you have any comments questions or queries, you can leave them in the comment box below! We'll do our best to dispel all your doubts!